Hey all,
Decided to put my Neo Geo CD up for sale, i've only owned it for about 2 months but i haven't really been playing it much and I think it deserves to go to someone who's going to get much more use out of it.
The console itself is in very good condition, it has 1 tiny mark on the cd lid.
It comes with 2 controllers, power supply, and 4 official games (Crossed swords, King of fighters 94, Samurai Spirits & fighters history dynamite)
I will also include any CDr's i may have, they are scattered in various CD wallets so this is a maybe.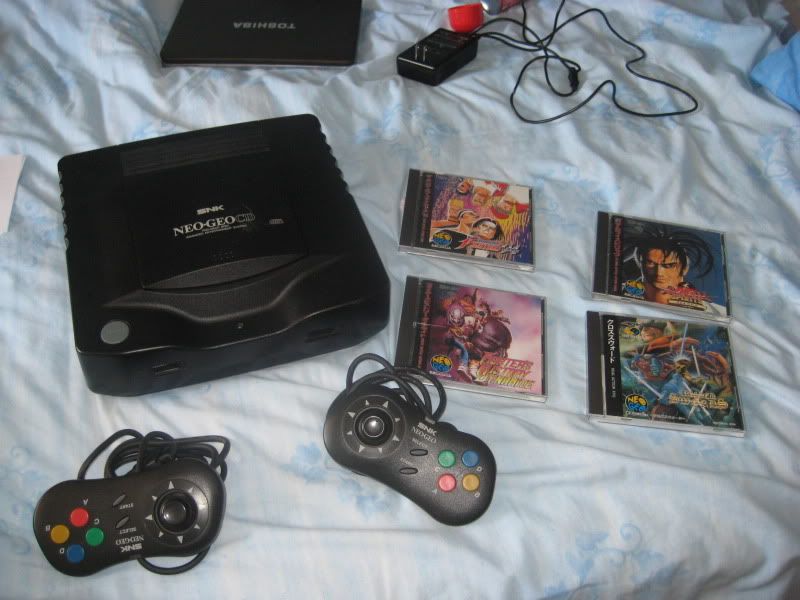 I'm looking for £180 posted, it owes me allot more (180 covers the cost of what I undertook, the console, shipping from the states & customs charges, it doesnt include the petrol it cost me to get down to the parcel force depot!)
Prab