Currently have the following CD-I stuff for sale or trade!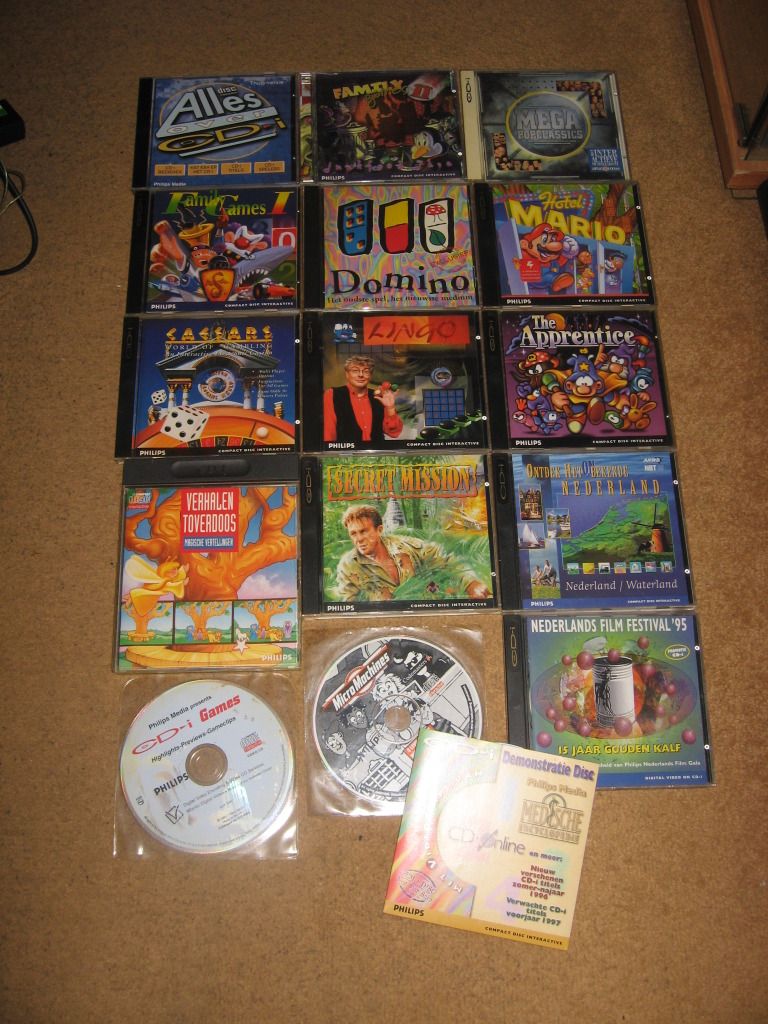 Let me know if you're interested in anything.
---
Burn:Cycle Activated
Posts: 41
Joined: Mon Aug 29, 2005 7:17 pm
Location: SUNDERLAND UK
Contact:
they is a few there i wouldnt mind having
give me a few days to sort out my swaps and maybewe could do a trade
---
I would like to trade or buy Caesars, Verhalen Toverdoos, Secret Mission, CD-i Games Highlights-Prieviews-Gameclips, CD-i Demonstratie Disc and the MicroMachines disc.
I'll make a list of all the games/video-cd's I can to trade later today.
Edit:
I have these titles twice which you might don't have already:
7th Guest (,The)
Defender of the Crown
Thunder in Paradise
I fix Timekeepers and noisy/faulty disc trays/readers.
Looking for a complete games list of the CD-i.
---